Our Products
Global Laminates is your reliable source of hard-to-find products for the PCB and Plastics Industries. Browse Our Product Lines Below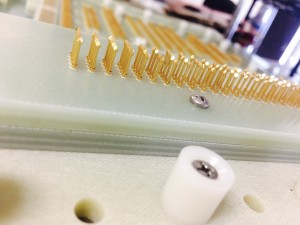 Test Fixturing Laminates
PCB and PCBA e-test fixture component laminates often require special properties to ensure surface evenness, flatness, surface resistivity, high flexural strength, and RoHS compliance.  Our component laminates are all certified to industry standards at a minimum and cut to precise dimensions per your custom specification accurate to +/-0.0070″. FR4/G10 Probe Plates : 0.125″, 0.187″, 0.200″,…
Copper Foil / CAC
Manufactured by Denkai and CAC, cut and tooled to your specifications. We offer Cu weights from 3/8oz Cu foil – 6oz. Please specify your ACTUAL SIZE requirement is oversize for lamination is required. All tooling for oversize panels must be specified. Copper Aluminum Copper or "CAC" represents a quality alternative to copper/aluminum…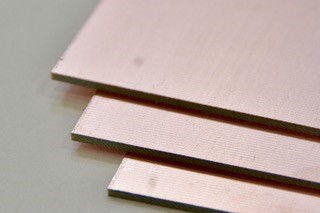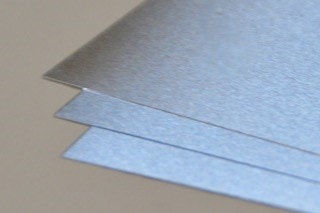 Drill Room
Drill Room: 37" x 49", 43" x 49", 18" x 24", or custom cut. Tooled or untooled. Tekboard: 0.099" High Density Fiberboard, Brown – Most economical ViaClean95: White melamine-coated 0.095" Hard white surface over MDF core for clean holes. Ideal for small hole drilling or anytime contamination in the via is a concern. EF-26: Coated MDF Core designed…
Composite CCL
37" x 49", 43" x 49", 18" x 24", or custom cut CCP-508(SW) Cellulose-based dielectric substrate epoxy/phenolic resin system with woven glass face sheets. Ideal for single sided, punched, or non-plated applications. Manufactured by Chang Chun Plastics in Taiwan. Available in 1/0, 2/0, and 1/1.Certified to IPC4101/10 and UL94V-O. Full data sheets available with all…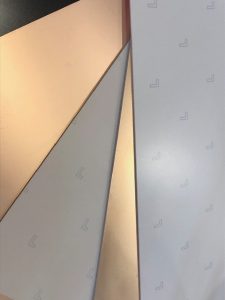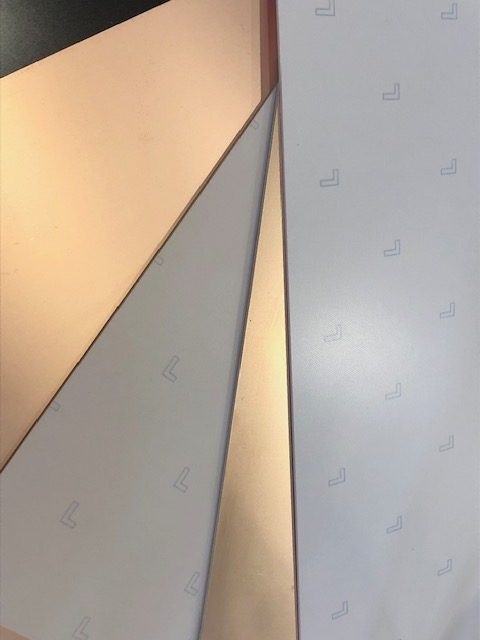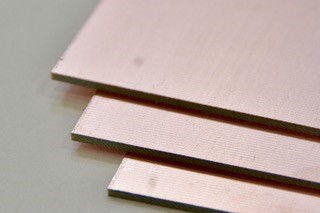 Lamination Products
LOWER COST FR4-based copper clad laminate "B-Grade" for equipment testing, drill prove-outs, or prototyping. These products are manufactured to common industry thicknesses: .028″, .040″, .047″, and .059″ with double sided copper cladding. Surface quality and thickness tolerance may vary, this is designed to be a cost-effective way to evaluate designs and equipment calibration with using…
FR4 Sheets
FR4 G10,"Garolite" industrial laminates are stocked in thicknesses from 0.010" to 0.500" in 37" x 49" and for some thicknesses 43" x 49" also. These unclad plastic sheets have endless applications in both the electronics design and manufacturing processes and can be sold as panels or full sheets. All our FR4 laminates comply with UL94V-O,…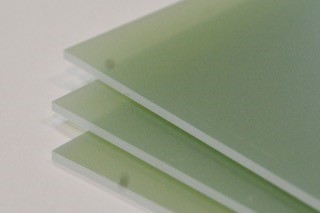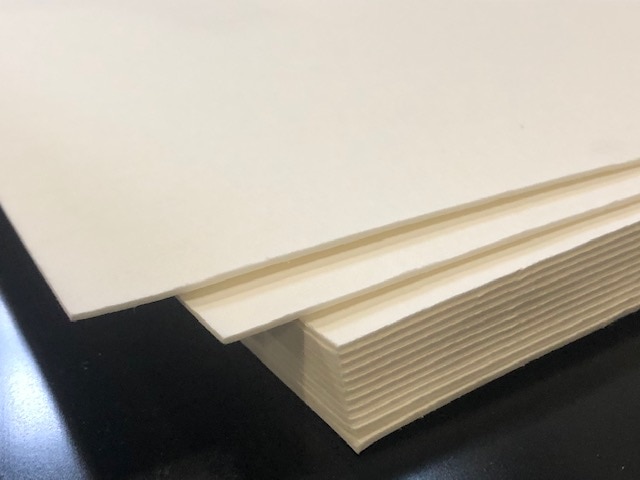 Cellulose Press Pads
0.055" heat and pressure dissipating lamination press pads.
Soft Circuit Board Packaging
A safe and clean and reusable strategy for storing, shipping, and carrying small, soft or flexible PCB's.  We use a high gloss white rigid backing called Whitecard24 (0.024") with a non-adhesive clear vinyl cling film that seals around your parts to keep them free of foreign materials and dust, and in one place until needed.