Capabilities
Global Laminates is a full-service distributor of materials for the PCB (printed circuit board) industry,  with both shear and CNC saw cutting capabilities and tooling services. We maintaining a clean and modern warehouse in Portsmouth, NH and ship globally.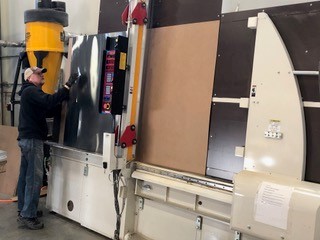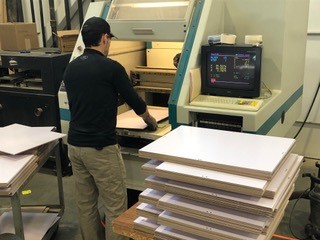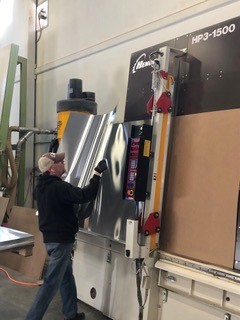 Precision Panel Cutting:
We have 2 Hendrick CNC Panelizing Saws capable of +/-.007" X/Y accuracy and a cutting capacity of over 10,000 panels per day. We can quote cutting your materials, either metals or plastics up to 10' in length
Plastics Routing
We fabricate small prototype programs and large volume designs in all plastics materials. We specialize in FR4/G10 material, and as a distributor of this material, our quotes are very competitive. Your quotes will be returned to you in a maximum of 24 hours (usually same business day) and our sales team can answer most material questions and make cost-reducing recommendations if needed.
High volume large format routing is available on two 60" x 120" Multicam 3000 machines
Global Laminates is a full-service distributor and maintains a 6,000 square foot warehouse with both shear and CNC saw cutting capabilities with tooling services.
We will ship either same day or next day once inventory is confirmed
We can cut to size down to 6.00″ × 12.00″. Our Hendrick HP3 saw is accurate to 0.007″
All tooling is done by drill, generally .250″ and greater diameter holes
We can ship 1 lb packages to 40,000 lb truck/container loads anywhere in the world
We can special-order unusual requirements (different surface finishes, thinner or thicker dielectrics)
We can provide technical and processing support by phone or in-person.